News
LUMITRIX for A/V professionals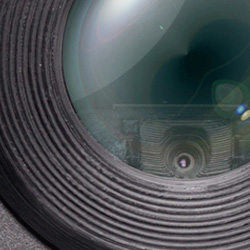 Are you installing the digital projectors outdoors? Is the production getting complicated with all the scaffolding, rain-shelters, media-servers, cable and security works? Explore the LUMITRIX T plug'n'play outdoor projector solution with all its useful tools built-in a wireless, compact and durable unit, designed to serve in all weather conditions.
LUMITRIX for Lighting Designers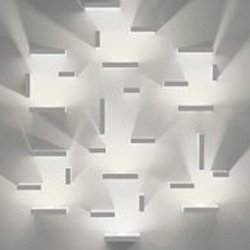 Managing the light installations with the projectors has never been easier. Are you designing an architectural illumination for a theatre in Vienna from a studio in London? Not a big deal with the LUMITRIX projection control app. Easily download a precise spatial-scan of the illuminated object geometry, create your design, upload it in the LUMITRIX projector and schedule the show playlist. Simple as that.
LUMITRIX for Brand Managers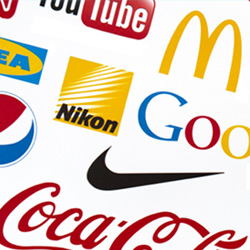 Looking for an outstanding outdoor campaign attracting he Millennials and providing an amazing xperience? Let's talk about the OOH interactive solutions & social media integration to boost your brand to new levels of awareness: info@lumitrix.eu
19 October 2018
Meet you again at ISE 2019!
When we first came to the greatest AV fair in the world – Integrated System Europe – back in 2017 we had a wonderful time. We arrived as complete rookies but left an unexpected footprint.

Not only we launched new partnerships with colleagues from the industry and met some of our future business partners, but we also nailed it with the concept of our booth as we won the Stand Design Award (read more here). Wonderful first experience.

For our return in 2018, we agreed on cooperation with one of our corporate partners – BenQ. We helped them make their stand a little bit more special. Together, we presented how projection mapping can be used in retail nowadays thanks to our technology. This installation was a tremendous success, and we again welcomed new clients and partners on board.

Well, if third time's the charm, we're probably going to the Moon in 2019. So, see you in Amsterdam from 5 to 8 February at our booth number 8-C473.

P.S. We recommend booking a meeting in advance.
---
23 June 2016
Investment announcement:
Y Soft Ventures has become a major investor of LUMITRIX s.r.o., investing USD 1 million in the marketing, product development and sales network growth. Welcome on board, Ysoft !

The first round of investment from Y Soft Ventures will enable LumiTRIX to build global sales channels and accelerate the future product development. New product directions in the enterprise office segment will also be explored, as well as possible integration with various Internet of Things technologies for the Smart City concepts.

"Today, the projection-mapping is used mostly in the area of entertainment. We believe, that with the right features, the projection-mapping solutions can be used in many different business areas, far beyond the entertainment. Our ambition is to prove that on a global level. With investment, mentoring and business support from Y Soft Ventures, we can effectively leverage our know-how to reach that goal," said Lukáš Brus, CEO, LUMITRIX.
---
Services
Decoration system
Let's lift up the face of your architecture with beautiful and innovative illumination. The look of your house will change accordingly to festivities and social events all year long. LUMITRIX art team will provide you with customized artworks, or you can easily paint and place your own creations with the user-friendly LUMITRIX app.
It's supposed to be fun, isn't it ;-)
Landmark with a story
There's a unique story behind every human. And there's a unique story behind every place on earth too. Let us tell your story in a contemporary and entertaining way. And let this cinematic experience become a permanent part of your city culture: families enjoying the show while local businesses appreciating new guests.
Digital signage / OOH advertising screen
Every square meter of visible surface has a great value in places with high traffic. With LUMITRIX, you can turn nearly any object* into a remotely controlled digital screen and use it as innovative outdoor media (OOH). No heavy construction works, no damage to the object, just a small & versatile projector unit and the screen is set-up.
(*not suitable for transparent and very dark surfaces)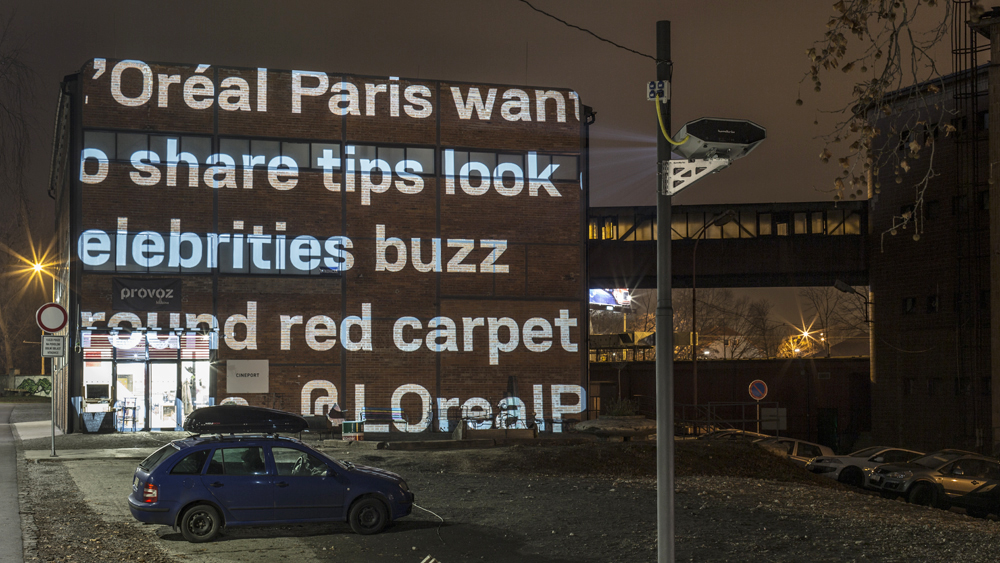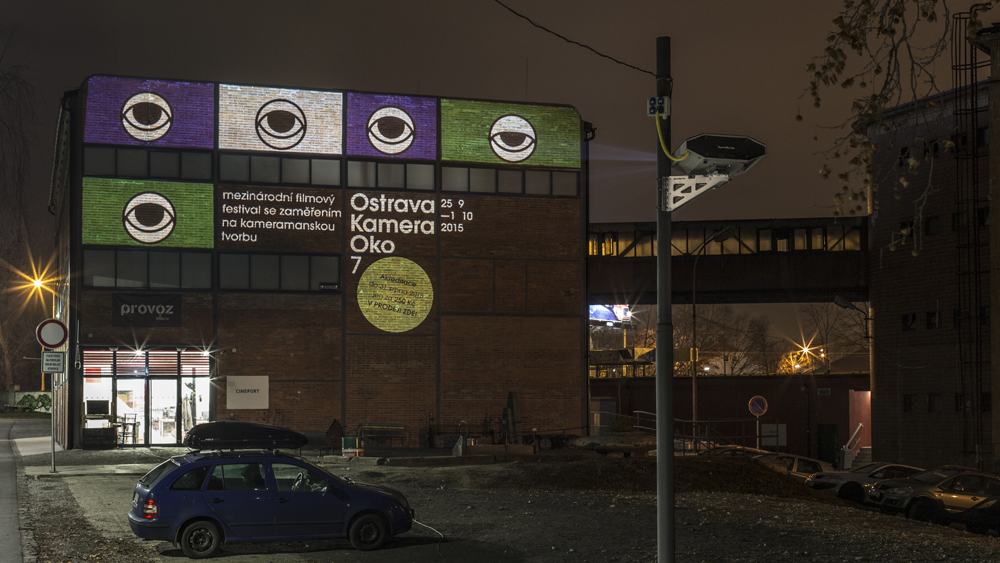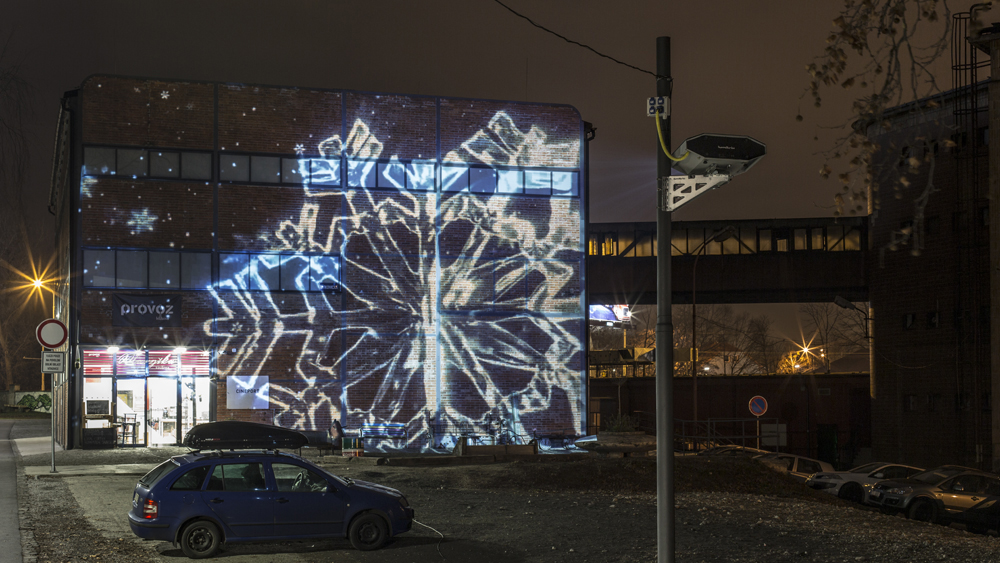 ---
LUMITRIX T: The ultimate projector
designed for events and for permanent installations

Lumitrix projection setup
+

all-in-one unit, small installation footprint

+

user friendly set-up

+

wireless control enabling for limited access installations
(rooftops, private balconies, high posts)
+

IP43 certified outdoor equipment

+

fully automatic operation

+

designed for permanent installation

+

beta tested reliable product

Traditional projection setup
-

large area occupied with equipment

-

experienced professionals needed for set-up

-

permanent access needed to operate the system


-

additional weather protection required

-

on-site staff required to operate the show

-

permanent installation not available

-

improvised solution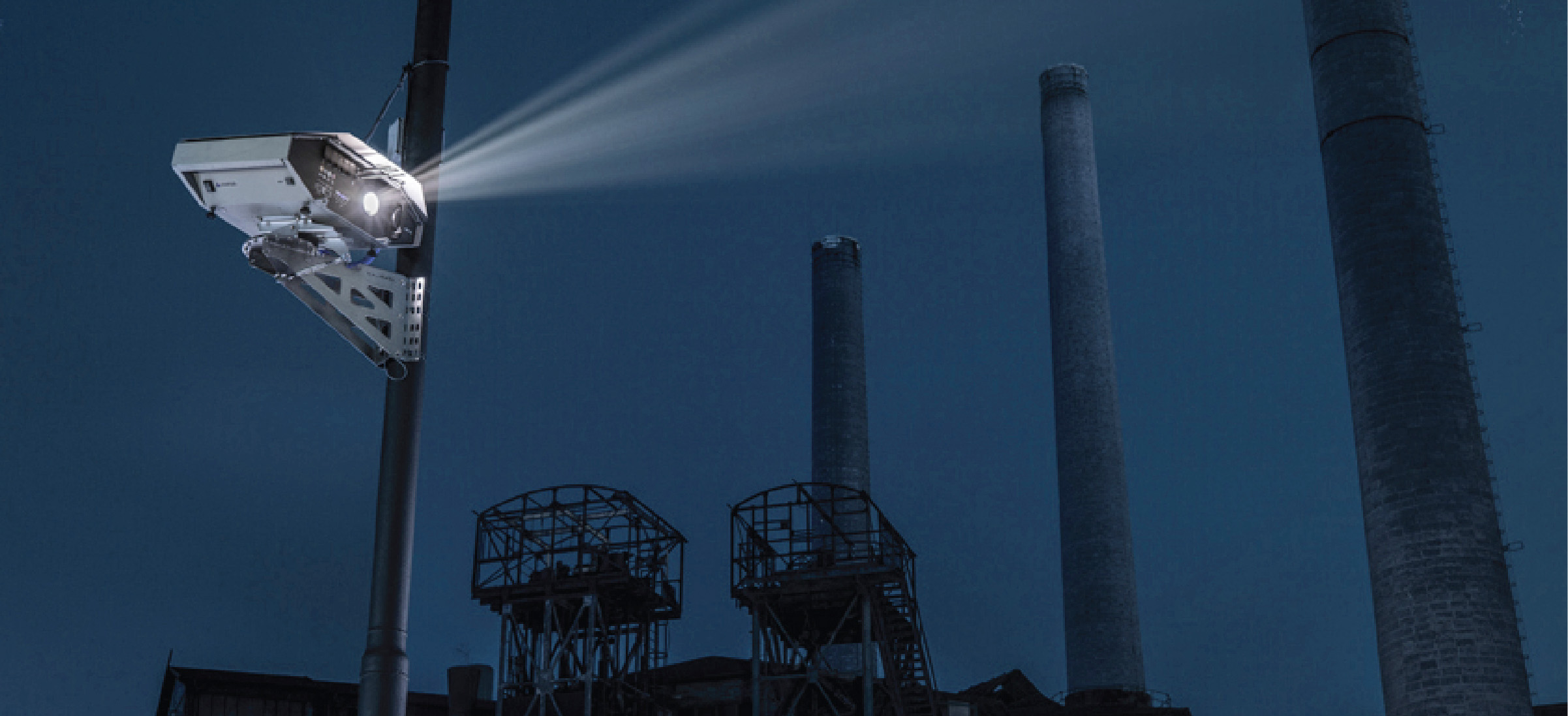 On-site assembly
LumiTRIX projectors are delivered in a robust flight-case. You will appreciate its compact size and smart front leather handle when transporting these devices through narrow staircases. LumiTRIX projectors are equipped with solid adjustable stands and a versatile fixture for easy installation on walls, balconies, rooftops and columns.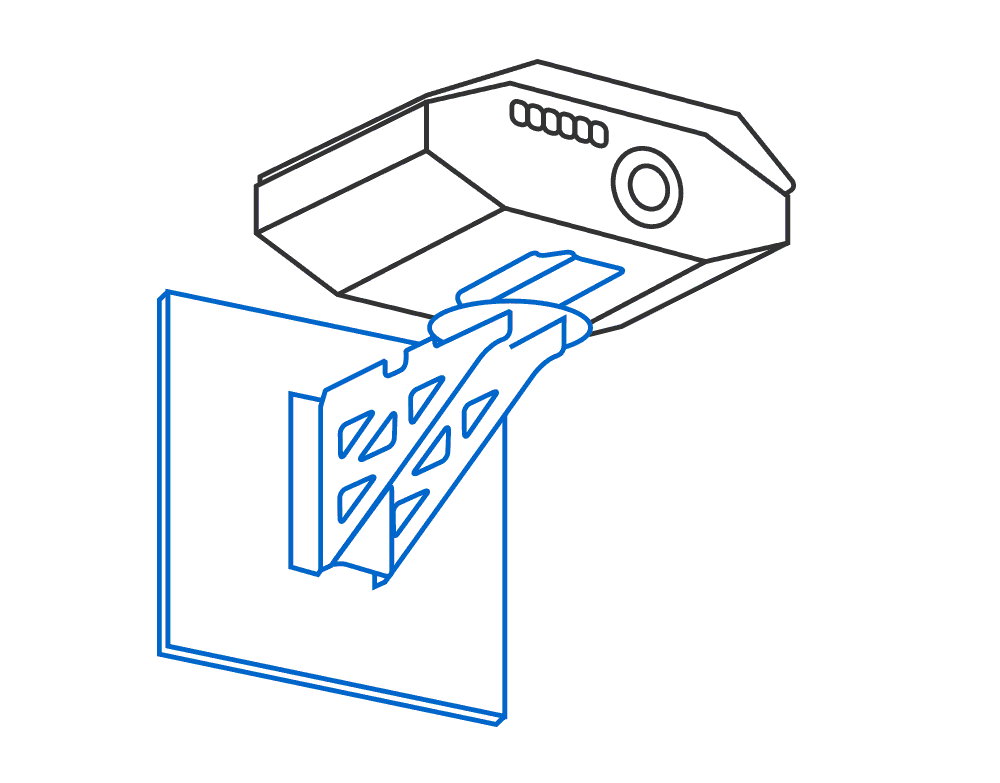 Multiple projector setup
Combine two or more LumiTRIX projectors in an array to enlarge the visible screen area. Link projectors with a network cable (RJ-45) to enable synchronised video playback.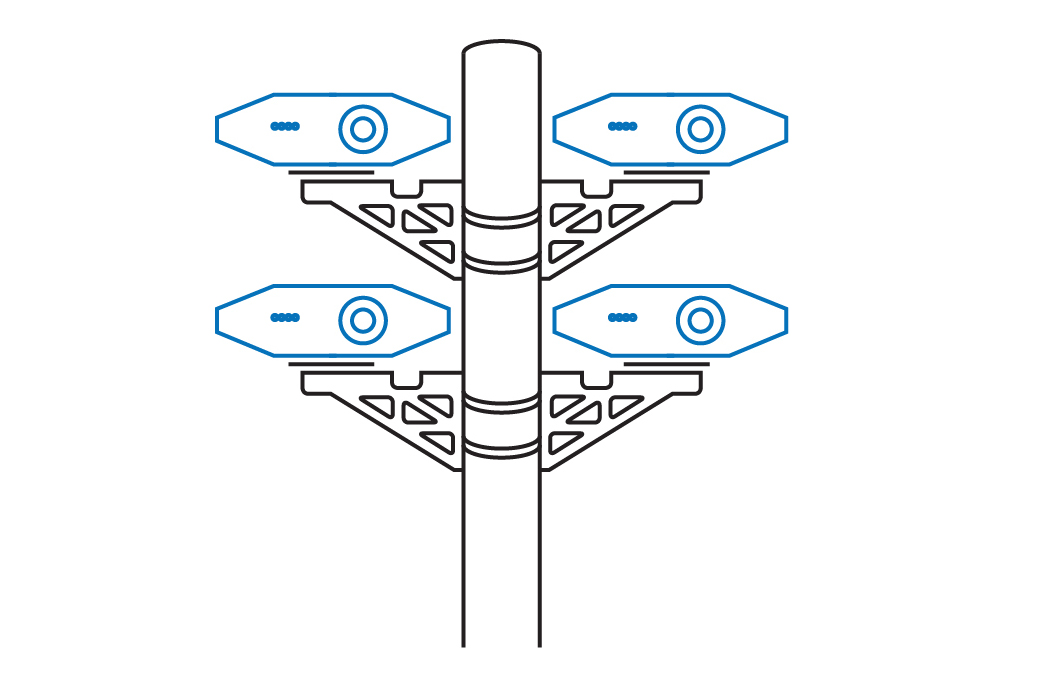 Weather resistance
LumiTRIX projectors are fully weather-resistant and work within a wide temperature operational range. The projector is equipped with a power-blackout protection and continues working once power supply restored.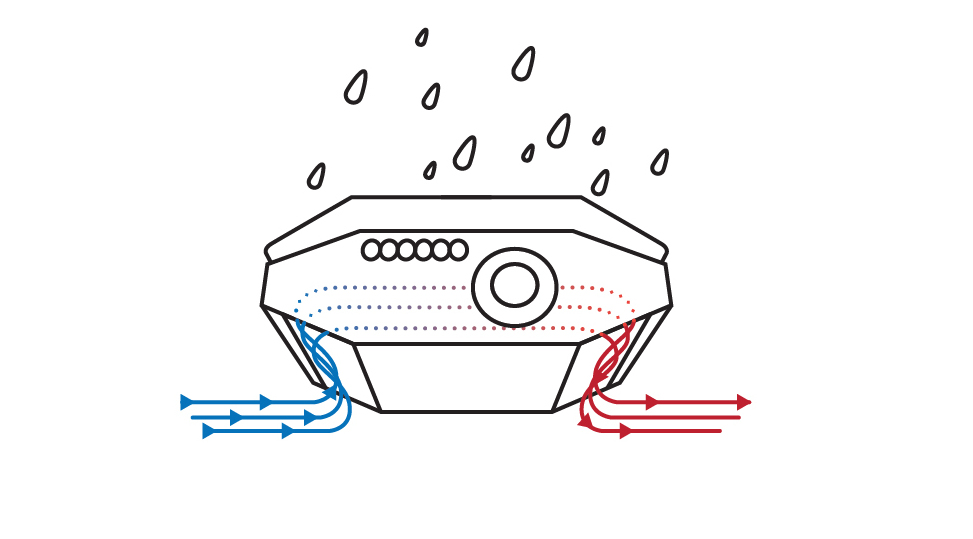 Wireless control
Set zoom and focus, upload video files, configure edge-blend, fine tune image position etc. via Wi-Fi on-site access or via GSM remote control. Web-based administration interface is accessible from a wide range of devices: smart-phones, iPads, PC's etc.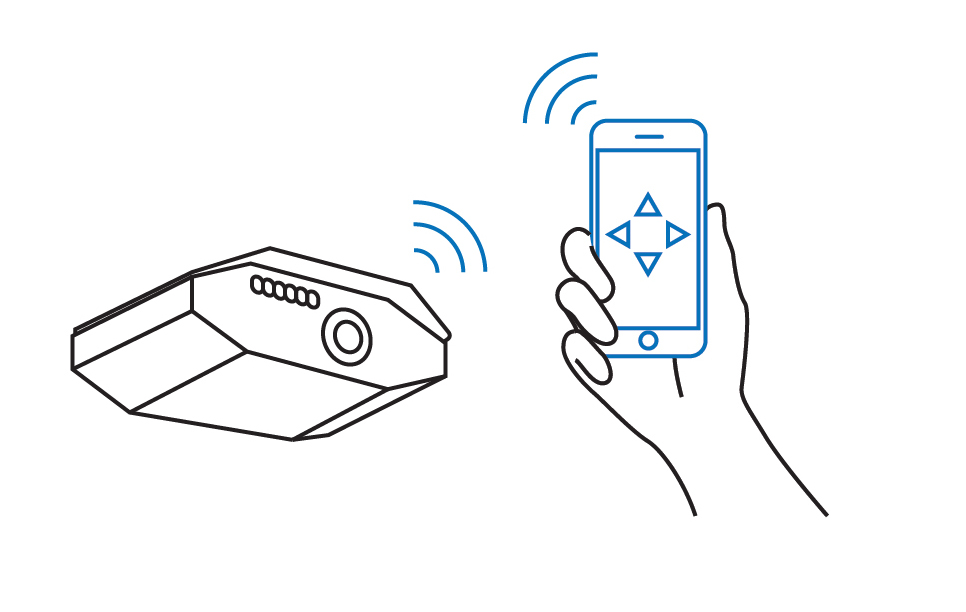 Scanner & Camera
The scanner tool allows you to develop an accurate image of the illuminated object's geometry. (1024*768px *.png) Simplify your workflow by using this image as a background reference in your After Effects project and place graphic elements precisely on the building architecture - remotely, in the comfort of your office.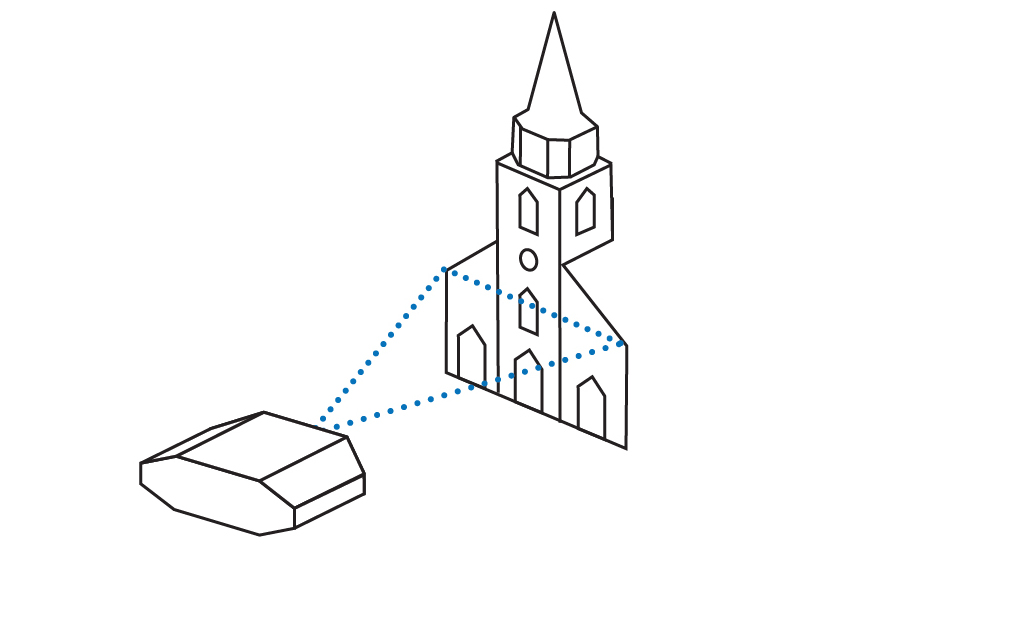 Show management
Set up playlists for each day of the week, combine art shows, decorations and advertisements to boost your business. Use remote management tools to upload new content and visually check show quality with the built-in camera.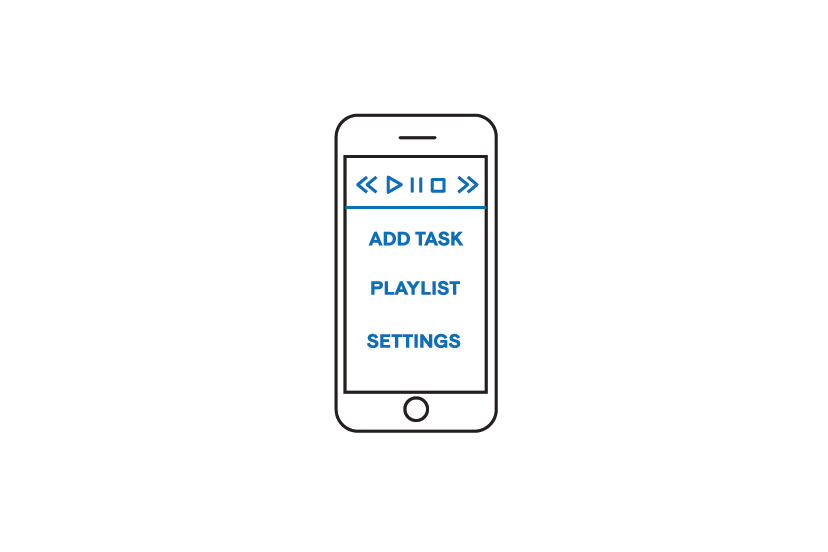 Product specification
LUMITRIX T2 series
automatic outdoor projection system
| | |
| --- | --- |
| Brightness | 6.000 ANSI |
| Display type | DLP |
| Lamp life | 2.500 h |
| Native resolution | WUXGA 1920 x 1200 or XGA 1024 x 768 |
| Aspect ratio | 16:10 or 4:3 |
| Throw ratio (lens) | 1.07 - 1.71 or 1.50 - 2.40 |
| Zoom & focus control | motorised |
| Wireless control channels | GSM/2G/3G/4G, Wi-Fi |
| Video memory | 20 GB |
| Ingress protection | IP43 |
| Operational temperature | -15° C / +35° C |
| Audio output | 2x XLR balanced audio |
| Dimensions | H:250 x W:675 x L:530 mm |
| Camera | 5 Mpix (night vision) |
| Weight | 23 kg |
| Power consumption | AC 230 V ~ 50 Hz / 550 W |
| Overvoltage protection | power supply, lan, audio |
| Optional accessories | wall & column attachment system |

---
LumiACADEMY, Ostrava, Czech Republic
Do you want to create digital content for projection-mapping projects?
Can you operate Adobe Photoshop, After Effects or similar software?
Come to LumiACADEMY training center in Ostrava, see LUMITRIX outdoor projectors in action in various environments and create your first projection-mapping (video-mapping) project under a supervision of experienced artists.
After the 3 - 7 days course, you will be able to find suitable location for the projection-mapping projects, install projectors, perform basic maintenance and most importantly, create digital content and schedule the system for the show.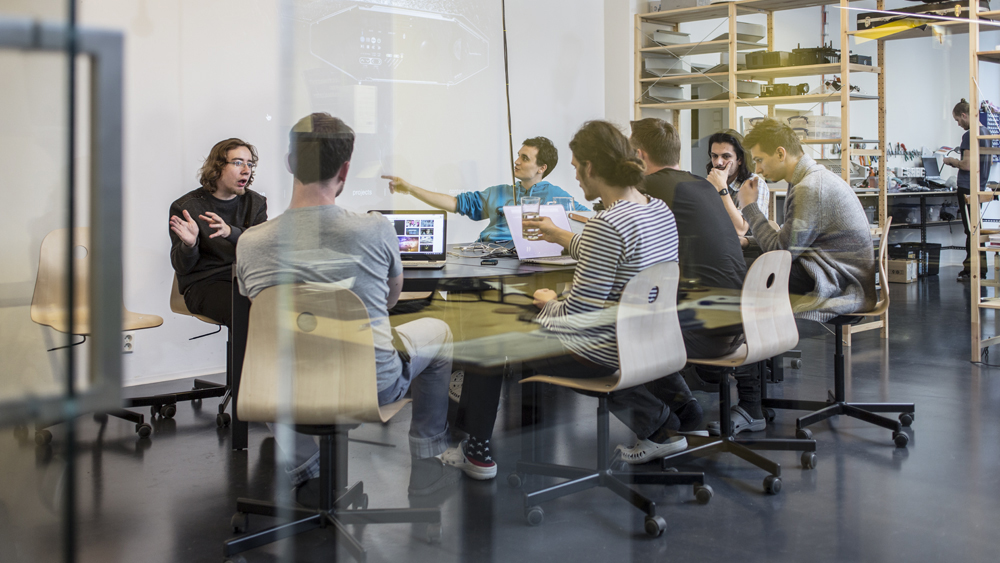 ---
Lumiplex, Kopřivnice, Czech Republic
Welcome to LUMITRIX HQ and design laboratory.
In this place, we're designing, coding and building hard to deliver the best projection tools and experiences.
LUMITRIX is developing HW/SW solutions for interactive projection-mapping installations since 2012.